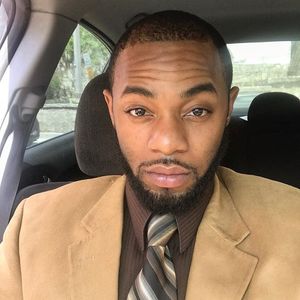 Bio
Chris Greene "Don't Forget The E" is a Music Enthusiast dedicated to the Production of a New Era of Music. He is a Producer, Inspiring Artist and a well versed songwriter From Long Island, New York currently based out of Atlanta, Georgia.  
 Last year of 2017, he introduced & released a new line of clothing called "Wolfe & Vixen Clothing Company!!! (inspired by the collaborative efforts of high energy women and men who believe together we can make a difference)  
Chris greene is a Visionary of no perpetuity & Entrepreneur by faith that possesses a well collected vibrant auror that can move crowds.  
Chris Greene generally loves making music and admires all art in every aspect. He has said "I LOVE to create & bring things to life. Music is meant to inspire, wouldn't you agree? Just look at the world we live in! " Chris Greene genuinely has a gift to render what you want to hear and feel through his music.  
 "i just want to give thanks to all of my family, friends and fellow supporters who see my vision. together we can do great things by Faith, Loyalty, Love and Passion!" That is what it is all about!!" #LetsChangeTheWorld #Wolfe&VixenClothingCompany #ChrisGreeneDont4GetTheE #MusicProducer #BeatsForSale